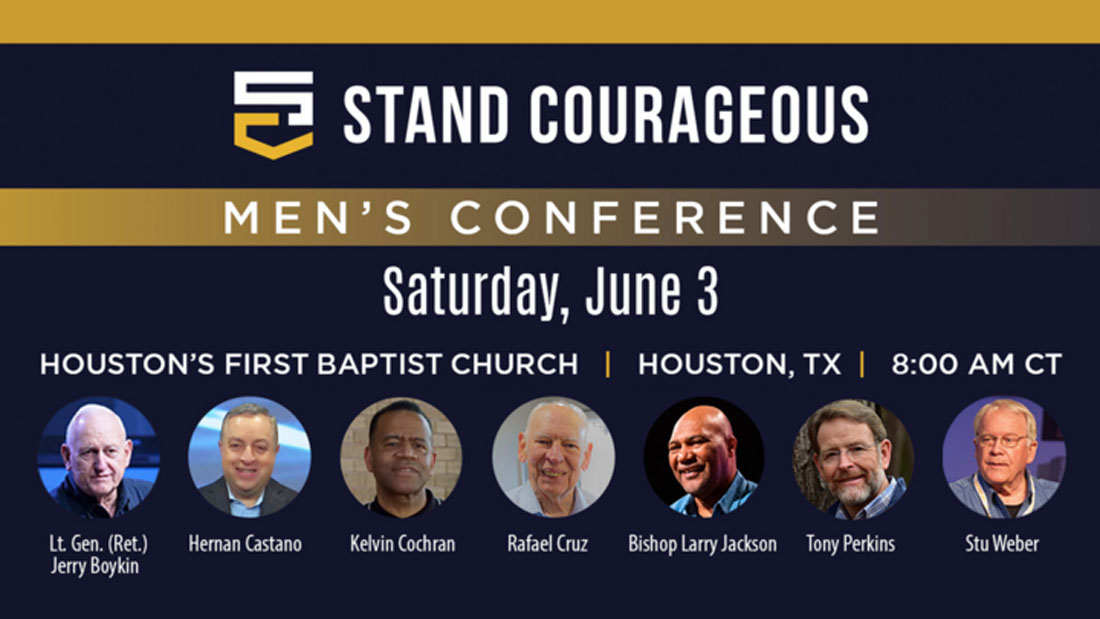 FORGE MEN "Stand Courageous" Event
FORGE MEN "Stand Courageous" Men's Event
Saturday, June 3rd
8am - 4pm
*Event held at Houston's First Baptist Church

The Family Research Council's President, Tony Perkins, and retired Lt. General Jerry Boykin are hosting a men's conference with numerous nationally-recognized speakers on Saturday, June 3rd starting at 8am.

The event will encourage, engage, and equip men to stand firm in the truth of God's Word as we encounter the cultural and moral issues of our day. Bring your sons, nephews, brothers, and friends to this one-time event in the Houston area.

DISCOUNTED TICKETS FOR GRACE!
ONLY $10 for Grace men and friends/family
(Tickets are regularly $49/person)

Sign up early to reserve your spot! If you have any questions, you may contact Jim at trevat53@gmail.com

Interested in carpooling from Grace Woodlands? Choose the "driver" or "rider" option when registering.

Having trouble paying the registration cost? Use promo code FREE to receive an event scholarship.