Outreach
Loving God. Loving People.
At Grace Church, we believe in reaching outside of the four walls of our church and serving our community, nation, and world. We have many ways for you to get involved throughout the year, whether through local outreach projects, missions trips, and ongoing financial support to the ministries we give to in 116 nations of the world. When you are an active part in Grace Outreach, you are making a big impact for the Kingdom of God!
Join us as we do our part in what God is doing locally, nationally, and around the world.
LOCAL OUTREACH
We strive to make a big impact in our local community. We have projects throughout the year that provide our church an opportunity to care for people in need, feed the homeless, respond to natural disasters, and to show heartfelt appreciation to our local heroes (firemen, police officers, hospital staff, and other frontline workers). We are a significant supporter of a large homeless shelter in Houston, and we have a "Serve Day" once a year when hundreds of Grace church members head out into our community on one day for various projects and initiatives in many locations.
If you have a heart for serving our community, please fill out the form below to partner in how God is using Grace to impact the lives of people in our city.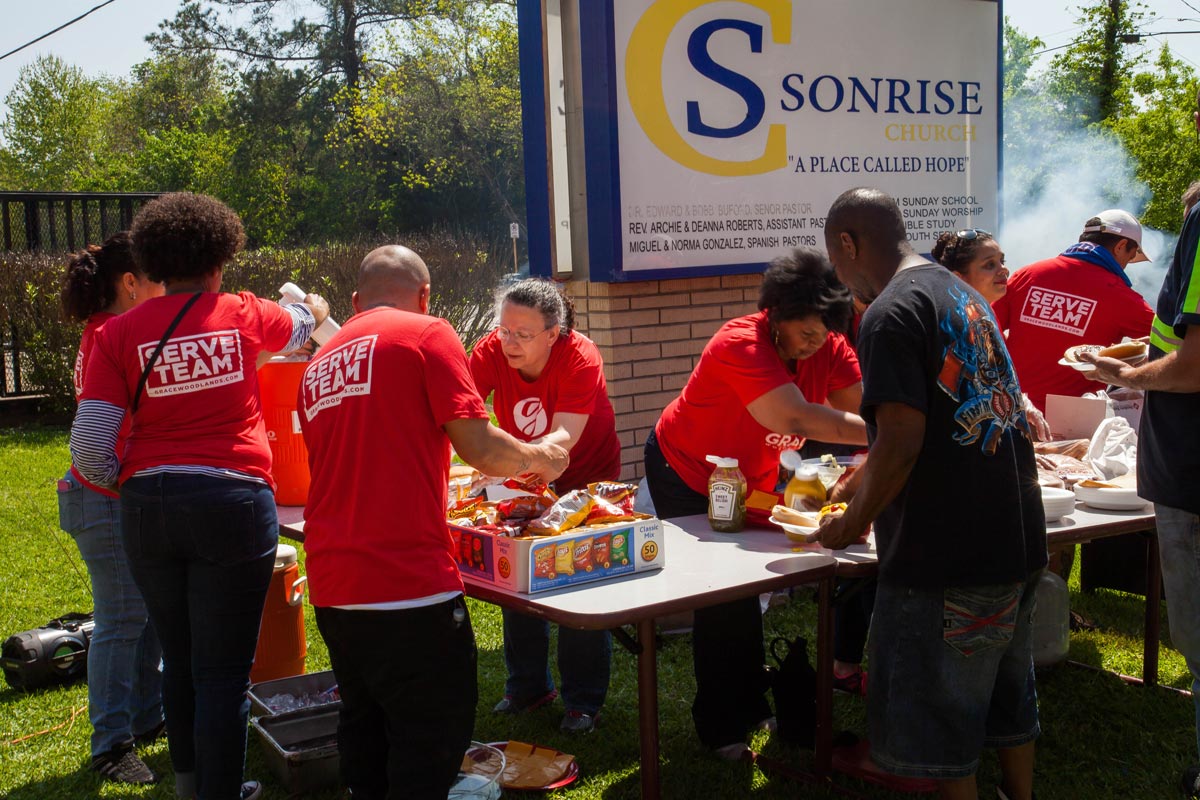 NATIONAL OUTREACH
It's no secret that our church has a heart for our nation. We have partnered with organizations (Somebody Cares USA, US Pastors Council, Well Versed, etc.) to help make a difference in the lives of people in need, spread the Good News of Jesus Christ, and to stand up for Godly principles in our country.
In times of natural disaster, we send support to help those impacted. The people of Houston have been the beneficiary of people's generosity through our own hurricane and flooding disasters, so we are passionate about helping others facing similar circumstances in different parts of our country.
In the continued struggle for religious freedom in America, we partner with those Pastors and organizations standing up for what is right. Our church will always stand for Godly, moral values in our ever-changing culture. An important way we do this is through our National Outreach initiatives and partnerships.
In our obedience to follow the Great Commission on a national level, we plant and support new churches. The latest church plant we have supported is Grace Church in Cape Girardeau, TX, with Pastor Brett and Taylor Smith. We know the importance of church planting and will continue to significantly support new churches, as well as raise up and equip Pastoral couples from Grace to send out.
If you have a specific desire to support our national outreach initiatives, or you are interested in our future church planting projects, contact Pastor Josh Pierce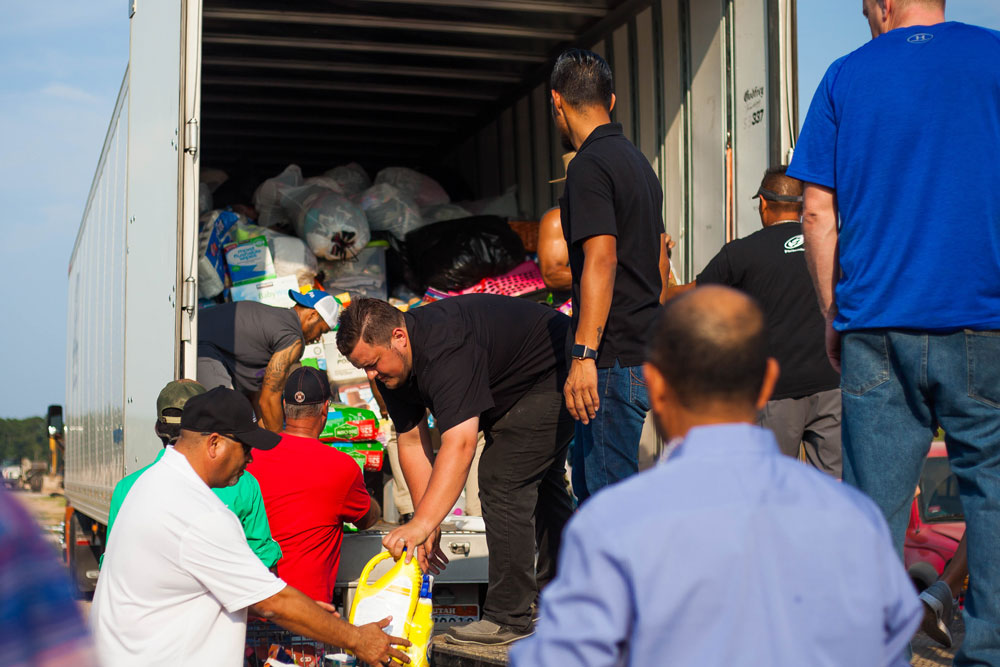 GLOBAL OUTREACH
Grace supports churches and ministries in 116 nations of the world through Grace International.
4200+ CHURCHES
485,000 CHURCH MEMBERS
116 COUNTRIES
45000 SALVATIONS IN 2020
We ask that prayerfully consider what you can give above your tithe to support global outreach. To give to outreach specifically, just choose that option when filling out an offering envelope or giving online. If you give online, you can choose the convenient recurring gift option so your ongoing support is automatic every month.
Along with financial supporting global ministries, we have opportunities to travel to other parts of the world on Missions Trips.