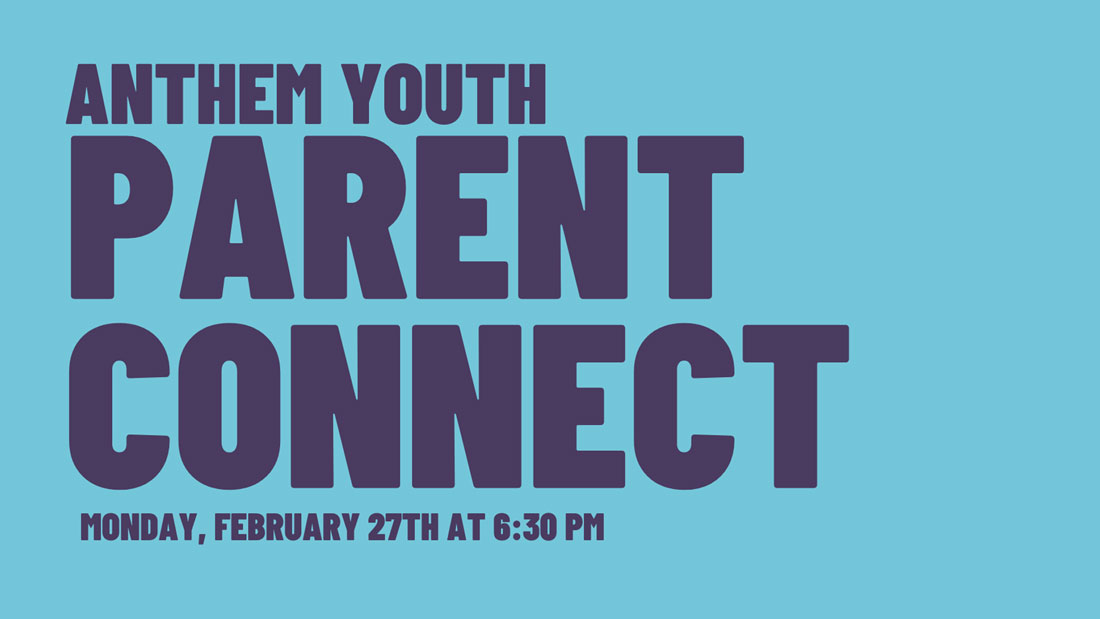 Anthem Youth Parent Connect
We know that having a good community is essential in today's world! You are not meant to struggle and do life by yourself, so we want to get you connected! If you are a parent of a 7th-12th grader, we want to connect with you Monday, February 27th at 6:30 PM in the main sanctuary, and encourage you as 2023 continues on! We will have refreshments for you, and some fun prizes.

Anthem Youth Parent Connect will be a time to mingle with the Youth Pastors of Anthem Youth, other parents of teenagers, and the youth leaders. We will go over what God has been up to in Anthem Youth, and we will be going over the importance of quality time.

We believe that God has placed you here for such a time as this, and we want to give you the tools to not only survive but thrive with your family. We can't wait to see you Monday, February 27th at 6:30 PM!

If you need Childcare, please make sure to fill out the form by February 13th. Thank you!