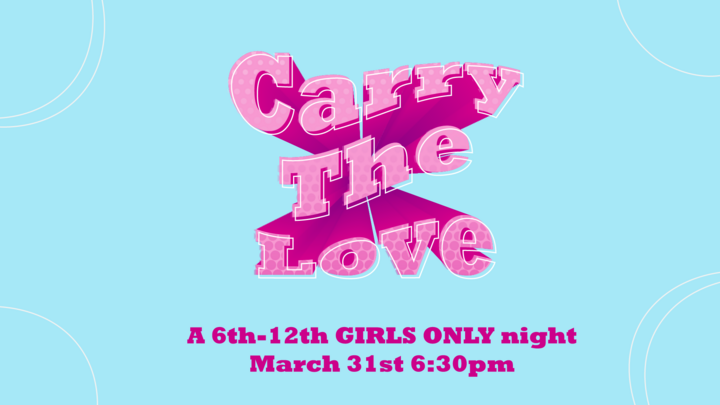 Grace Woodlands
24400 Interstate 45, The Woodlands, TX
A 6th-12th grade GIRLS-only night.
Join us, Friday, March 31st at 6:30pm as we worship, eat sweet treats, play games, and build community!
The goal for the night is for you to leave knowing who you are, whose you are, and to carry the love of Christ everywhere you go. We will have a sweet and salty bar, crafts for you to make, a photo booth, a message specifically for you, and much more. Invite your friends to this unforgettable night!
See you and your friends there!
P.S. the girl who brings the most guests, will be entered to win a $50 cash prize! You must bring at least 3 first time guests to be entered. So invite your friends!