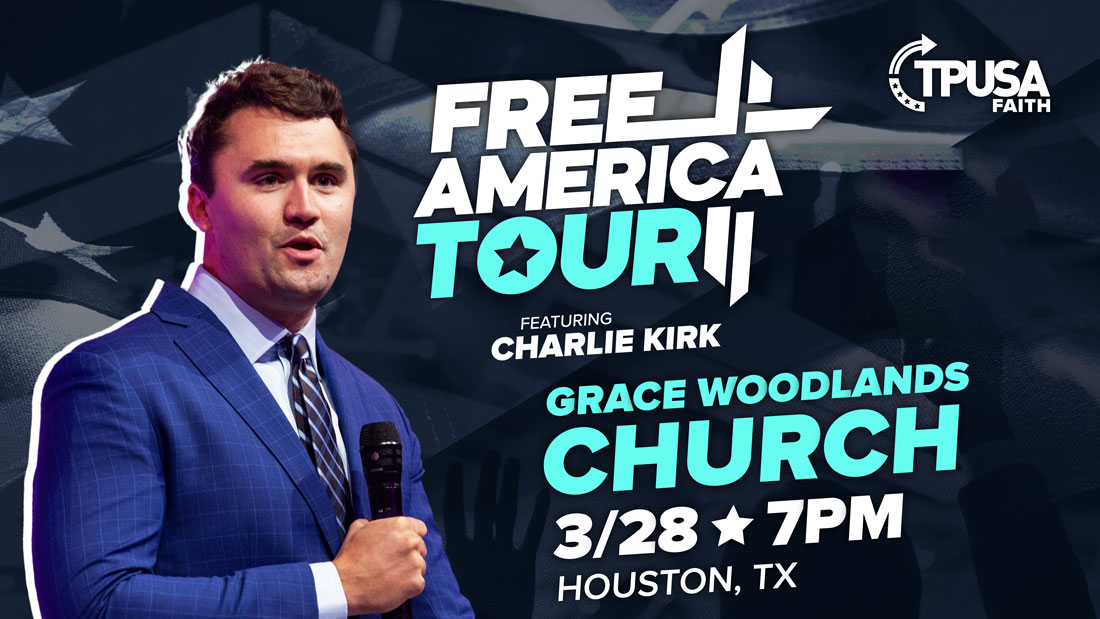 Free America Tour with Charlie Kirk
Turning Point USA's Free America Tour is back this spring, and will be heading to churches across the country to share encouraging messages to communities of faith nationwide!
The Free America Tour is dedicated to supporting churchgoers and pastors who are ready to courageously uphold Christian values, which our great nation was founded upon. As the left continues to tell Christians that the worldly version of love is better, more diverse, and inclusive, let us remember that love doesn't equal acceptance of lifestyle. God is love, that love is not ever-changing with culture and followers are supposed to reflect that abounding love with Gospel truth.
Join Turning Point USA's founder and CEO Charlie Kirk, Pastor Rob McCoy, Graham Allen, and John Amanchukwu for the Free America Tour this year.