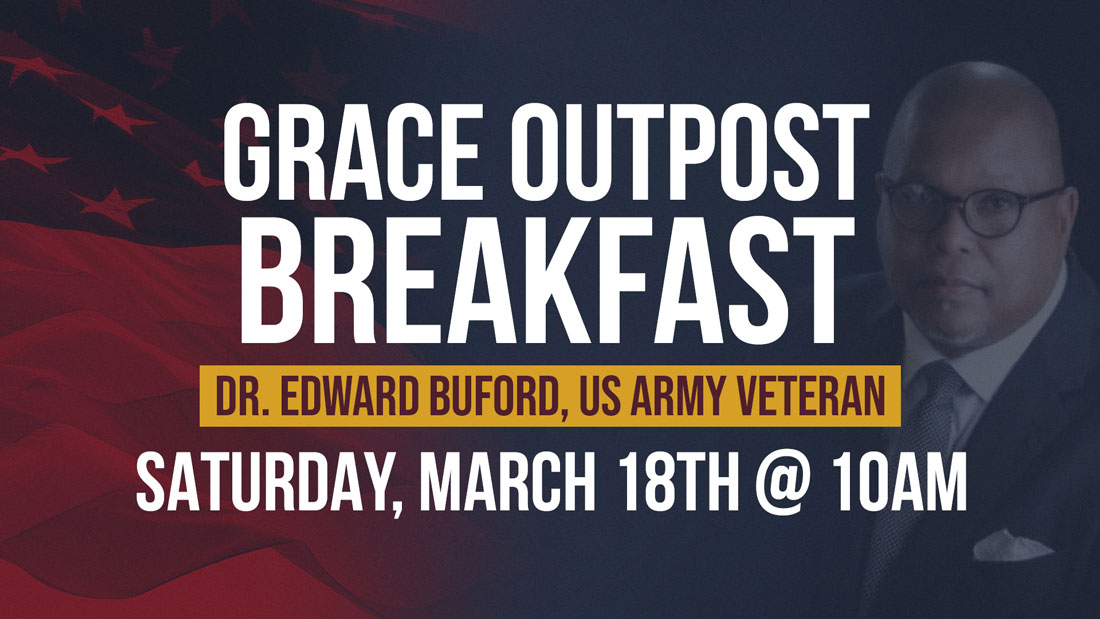 Join us for a free breakfast for active and retired military and first responders. Dr. Ed Buford will sharing his amazing testimony as an undercover drug agent and pastor. The breakfast will take place on Saturday, March 18th at 10am at Grace Woodlands Church in the Student Center.

Join our Outpost Group to receive updates and make life-long friend connections!

Dr. Edward M. Buford, Sr. is from Bluefield, WV, where he graduated from Bluefield High School in 1982. He is also a graduate from the United States Protective Service Academy; Messenger College, Joplin, Missouri; Slidell Baptist Seminary, Slidell, Louisiana; and North Bay Theological Seminary and Bible College, Benicia, California, where he received a Doctorate of Christian Counseling. Ed has been married for 40 years to Bobbi Jo Buford. He has six children and twenty-seven grandchildren. He is a veteran of the United States Army where he served on the Narcotics Enforcement Team for Ten years in a joint project between the United States Army Criminal Investigations Division and Germany's Federal Criminal Police Office. In 1992, God called him to an Army assignment in Houston Texas. Thereafter, he became the youth pastor of Mangum Street Pentecostal of God. Ed later served as Section Youth Leader of the Pentecostal Church of God, and as the Assistant Pastor of Greater New Grove Missionary Baptist church, He is presently the Chairman of the Twelve and the Founder and Senior Pastor of Sonrise Church and Shelter, Houston, Texas.
GRACE OUTPOST

HEALING • HONOR • HEROES