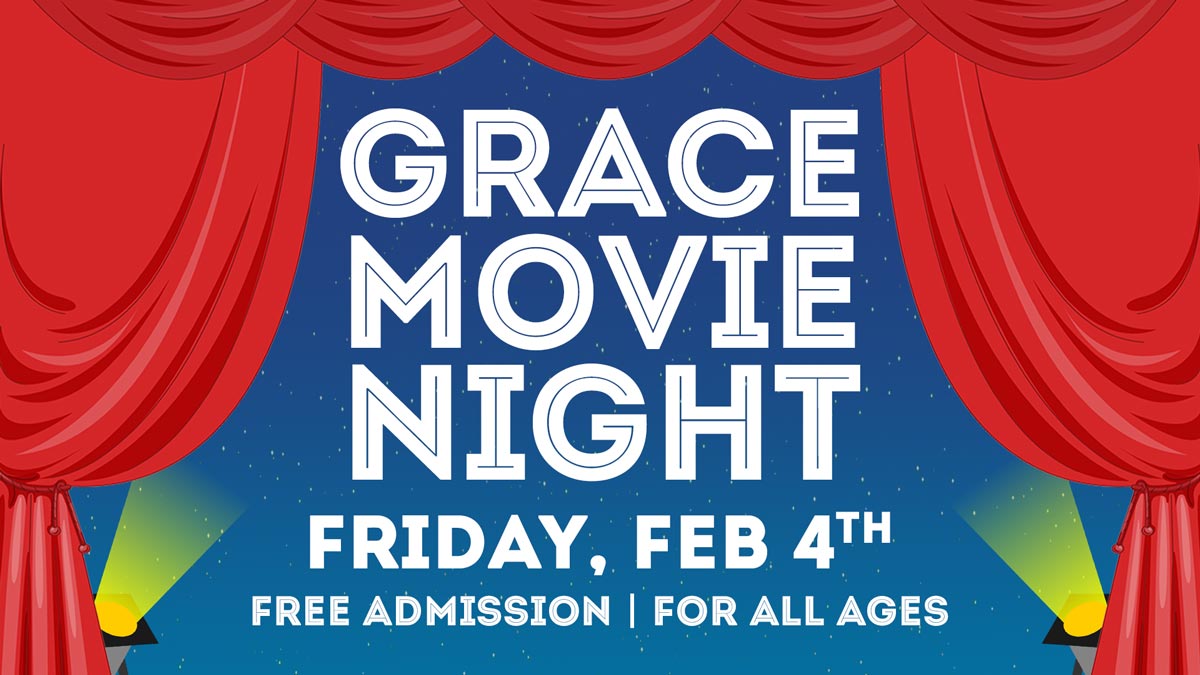 Grace Movie Night is FREE and has something for everyone!
Attractions are open 6:00-7:00pm. All movies start at 7:15pm! This is a family-led event – all children 12 and under must be accompanied by an adult, including during the movie times, and teens ages 13-17 years of age must have an adult 18 years or older on-site and inside the building at all times. Admission is free. Seating is limited!

Feature Presentations

The Chronicles of Narnia: The Lion, the Witch, and the Wardrobe (2015) PG
Ice Age (2002) PG
War Room (2016) PG

Feel free to bring in your own snacks for the movie! Please limit snacks to candy, popcorn and bottled water only. No alcohol, tobacco, gum, soda, or other outside food is permitted.