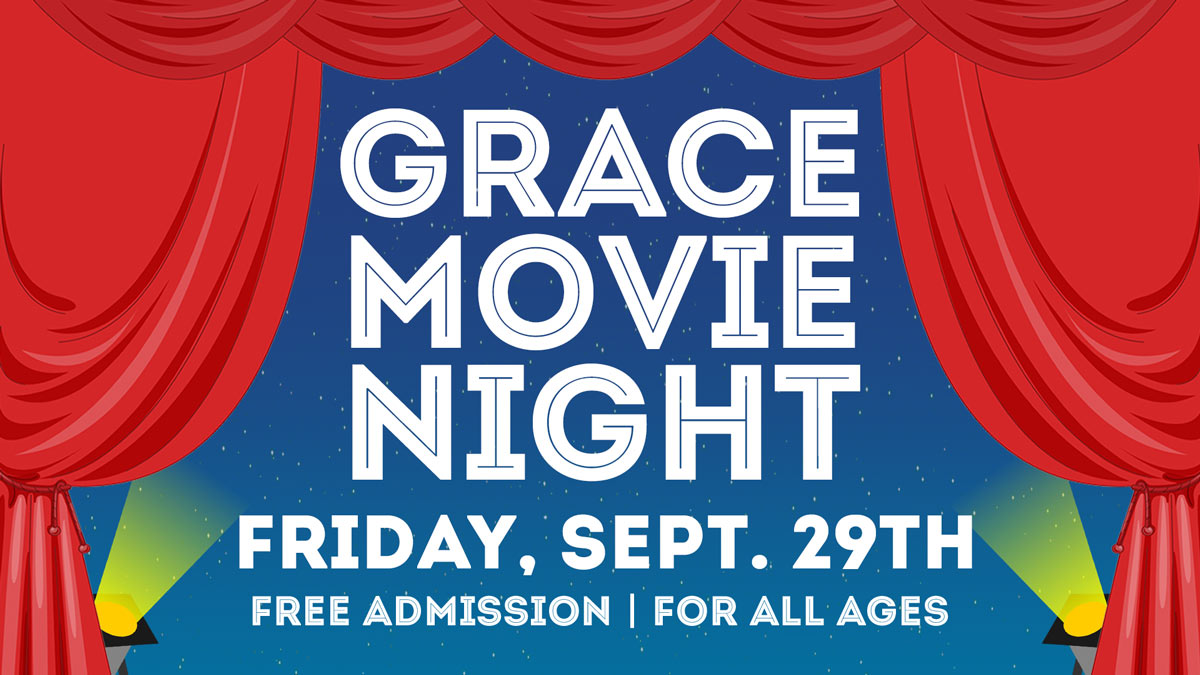 Grace Woodlands
24400 Interstate 45, The Woodlands, TX, United States
Grace Movie Night is FREE and has something for everyone!
Attractions are open 6:00-7:00 pm. All movies start at 7:15 pm! This is a family-led event – all children 12 and under must be accompanied by an adult, including during the movie times, and teens ages 13-17 years of age must have an adult 18 years or older on-site and inside the building at all times. Admission is free. Seating is limited!
Feel free to bring in your own snacks for the movie! Please limit snacks to candy, popcorn, and bottled water only. No alcohol, tobacco, gum, soda, or other outside food is permitted.
Feature Presentations
Running the Bases - PG
The Lost Medallion: The Adventures of Billy Stone - PG-13
Albert – Up, Up And Away!- PG
---
¡Grace Movie Night es GRATIS y tiene algo para todos!
Las atracciones abren a las 6:00 pm - 7:00 pm. ¡Películas comienzan a las 7:15 pm! Este es un evento dirigido por familias: todos los niños menores de 12 años deben estar acompañados por un adulto, durante toda la película, y adolescentes de 13 a 17 años deben tener un adulto mayor de 18 años dentro del edificio en todo momento. La admisión es gratis. ¡El cupo es limitado!
¡Siéntete libre de traer tus propios bocadillos para la película! Limite los refrigerios a dulces, palomitas de maíz y agua embotellada únicamente. No se permite alcohol, tabaco, chicles, refrescos u otros alimentos externos.
Presentaciones
Running the Bases - PG
The Lost Medallion: The Adventures of Billy Stone - PG-13
Albert – Up, Up And Away!- PG