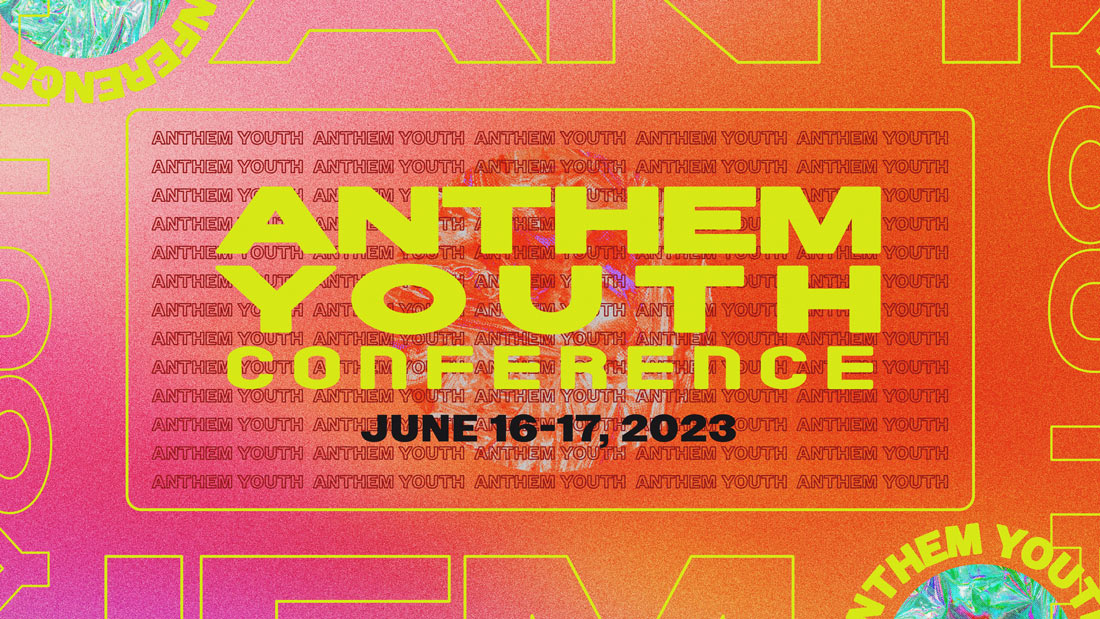 Anthem Youth Conference 2023
Anthem Youth Conference is finally here!! This two-day youth conference experience is for students going into 7th grade in the 2023-24 school year to 12th graders who graduate in 2023. The goal for this memorable weekend is for students to encounter Jesus and build friendships that last a lifetime. There will team games, intense competitions, awesome breakout sessions, and unforgettable services. This is a weekend that you DO NOT want to miss.

This incredible weekend is happening June 16-17th at Grace Woodlands. *This is not an overnight event.

Price Per Camper:
$100 per camper
*T-SHIRT IS NOT GUARANTEED FOR REGISTRATIONS AFTER June 4th, 2022*

Multi-Family Discounts: children must be brother/sister in the same family. If you are needing a multi-family discount, please register the students, and select CASH/CHECK as your payment. We will contact you regarding payment for camp.
1st Child $100
2nd Child $90
3rd Child $85
4th Child $80
All additional siblings will be $70 after the 4th child.
For questions and more information contact Pastor Katlin - kjakovich@gracewoodlands.com